Welcome to a new Plant Yourself feature: Monstrous Marketing.
Marketing is a huge part of the reason most people are overweight and sick. So marketing has to become a huge part of the solution.
In Monstrous Marketing, I'll be sharing examples of misleading and manipulative marketing around diet and lifestyle, and suggest ways to neutralize this garbage for ourselves and our loved ones.
Today's Topic: Gatorade for Young Athletes
A reader wonders:
My boys are extreme athletes. We have the 80/20 rule with regards to food at our house. My boys (9 and 11) are very strong willed and fight with me about water to sunscreen. One of our biggest disagreements is about Gatorade. At their baseball games I sit and watch what the other kids are eating and drinking and I cringe. I only let my boys drink water at games but they beg for Gatorade every game and think I'm a horrible mom because I 'force them to eat healthy.' I know Gatorade is not good for the kids especially because of the colored dye. I would really appreciate any help here. What would be a better choice for a sports drink substitute?
My reply: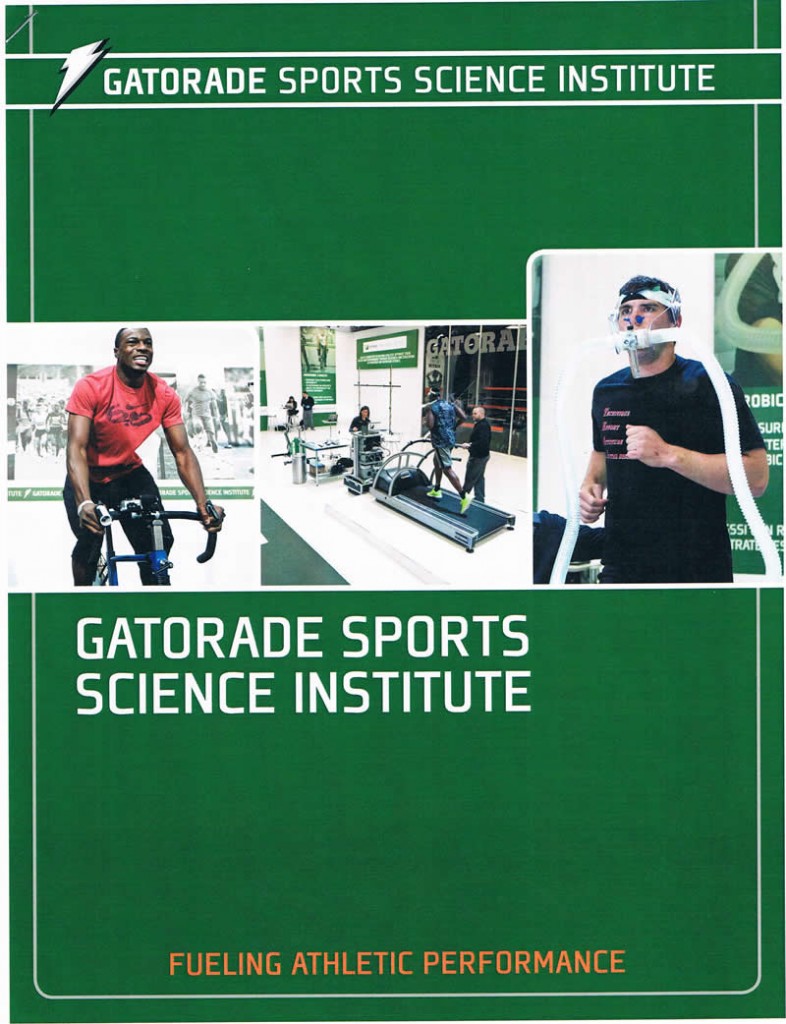 First of all, there's no question that Gatorade is crap. Artificial colors, tons of sugar or artificial sweeteners, and various other highly processed and fractioned ingredients. Drinking water and eating fruit would be a much healthier option.
Now, before you jump in and get into a big fight, I think it's helpful to understand the enemy. Gatorade (owned by Pepsi) was the first entry into the sports drink market, but struggled for many years once it became outflanked by the cheaper Powerade (owned by Coke) and more expensive Pocari Sweat. In 2007, sales of Gatorade nosedived, and in 2008 the company brought in fresh blood to revitalize the brand.
Sarah Robb O'Hagan, the new CEO, led an effort to market the colored sugar water to young boys. According to Fast Company's Jason Feifer:
Robb O'Hagan looked into research on when kids stop playing for fun and start competing. That seems to happen around age 11, so Gatorade began making more of a push with coaches of that age level. It also revised lesson plans at its 4,000-plus sponsored summer camps and sports tournaments to stress a connection between nutrition and performance.
Gatorade spends millions of dollars buying athletes who will promote the brand. They've created a  sports science think tank, the Gatorade Sports Science Exchange, that lends scientific credence to its nutritional fantasies. And they're aiming real big in their efforts to own your boys' minds, sponsoring serious sports websites like Stack.com and establishing "Gatorade as a hub of fitness knowledge" via their new high-tech Gatorade Sports Science Institute in Chicago.
The Fix
Here's a case where media education is needed, along with nutrition education and authoritative parenting. Read the Fast Company article on Gatorade with your kids. Discuss advertising in sports, and get them to start seeing how professional athletes get paid by junk food companies to promote their stuff.
And find some athletes with integrity (there are many in the plant-based movement) who can serve as alternate role models for your young competitors. Check out The Fruitarian and introduce your boys to Michael Arnstein, one of the top endurance athletes in the world. Have them correspond with Rich Roll, the former couch potato turned ultra triathlete.
Ask them to research the ingredients in their favorite flavor of Gatorade for health concerns and side effects.
Take them shopping for fruits and raw nuts and granola mixes. Get a book on healthy smoothies and have them taste test recipes. (Start with Tracy Russell's The Best Green Smoothies on the Planet or Julie Morris' Superfood Smoothies).
And let me know how it goes…
Warmly
Howard
Looking for Transformational Change?
You know how when you discovered plant-based eating, you basically went, "Holy shit, how come the entire healthcare system isn't totally embracing this as one of the most powerful keys to disease prevention and reversal!"?
That's how I feel now about a psychological approach to transformational change called "Memory Reconsolidation." Few psychologists have heard about it, and when they do hear the radical transformations it can bring about in a very short time, they're often skeptical to the point of disbelief.
But I've added Memory Reconsolidation work to my own coaching, and can attest to its amazing efficacy. So much so, that I'm devoting the next year to mastering it, studying with the best clinicians and teachers in the world, and then introducing it into health coaching through my trainings.
Right now, I want to triple my coaching practice to get more and more opportunities to do this work. And I'm lowering my fees – a lot – to make it easier for people to work with me.
If you're interested in working with me (and willing to commit to a minimum of 2 months), click the link below to open the form in a new browser tab and I'll get back to you within 3 business days.
Yes, I'm interested in Memory Reconsolidation Coaching.
You CAN Change Other People!
Well, that's what Peter Bregman and I claim in our provocative book of that title.
What we really mean is, you can help the people around you make behavioral changes in their own best interests. If you think you're powerless to help people change, it's because you've been going about it the wrong way.
Discover our straightforward, replicable process here: You Can Change Other People.
Audiobook: Use the Weight to Lose the Weight
Listen to Josh LaJaunie and me narrate our latest audiobook, about how to start moving when you're obese.
It's $10, and Josh and I split it evenly 🙂
Tip Jar
This podcast is not underwritten by advertising, so I can experience complete editorial autonomy without worrying about pissing off the person paying the bills. Instead, I pay the bills, with your help. It's free for those who can't afford to pay, and supported by those who can. You can contribute to the growth and improvement of the podcast by clicking the "Support on Patreon" or "Donate" buttons on the right to help out.
Music
The Plant Yourself Podcast theme music, "Dance of Peace (Sabali Don)," is generously provided by Will Ridenour, a kora player from North Carolina who has trained with top Senegalese musicians.
It can be found on his first CD, titled Will Ridenour.
You can learn about Will, listen to more tracks, and buy music on his website, WillRidenour.com.
Gratitudes
Thanks to Plant Yourself podcast patrons – Kim Harrison – Lynn McLellan – Brittany Porter – Dominic Marro – Barbara Whitney – Tammy Black – Amy Good – Amanda Hatherly – Mary Jane Wheeler – Ellen Kennelly – Melissa Cobb – Rachel Behrens – Tina Scharf – Tina Ahern – Jen Vilkinofsky – David Byczek – Michele X – Elspeth Feldman – Leah Stolar – Allan Kristensen – Colleen Peck – Michele Landry – Jozina – Sara Durkacs – Kelly Cameron – Janet Selby – Claire Adams – Tom Fronczak – Jeannette Benham – Gila Lacerte – David Donohue – Blair Seibert – Doron Avizov – Gio and Carolyn Argentati – Jodi Friesner – Mischa Rosen – Michael Worobiec – AvIvA Lael – Alicia Lemus – Val Linnemann – Nick Harper – Bandana Chawla – Molly Levine – The Inscrutable Harry R – Susan Laverty the Panda Vegan – Craig Covic – Adam Scharf – Karen Bury – Heather Morgan – Nigel Davies – Marian Blum – Teresa Kopel – Julian Watkins – Brid O'Connell – Shannon Herschman – Linda Ayotte – Holm Hedegaard – Isa Tousignant – Connie Haneline – Erin Greer – Alicia Davis – Heather O'Connor – Carollynne Jensen – Sheri Orlekoski of Plant Powered for Health – Karen Smith – Scott Mirani – Karen and Joe Crabtree – Kirby Burton – Theresa Carrell – Kevin Macaulay – Elizabeth Rothschild – Ann Jesse – Sheryl Dwyer – Jenny Hazelton – Peter W Evans – Dennis Bird – Darby Kelly – Lori Fanney – Linnea Lundquist – Emily Iaconelli – Levi Wallach – Rosamonde McAtee – Dan Pokorney – Stephen Leinin – Patty DeMartino – Mike and Donna Kartz – Deanne Bishop – Bilberry Elf – Marjorie Lewis – Tricia Adams – Nancy Sheldon – Lindsey Bashore – Gunn Marit Hagen – Tracey Gulledge – Lara Hedin – Meg from Mamasezz – Stacey Stokes – Ben Savage – Michael K – David Hughes -Coni Rodgers – Claire England – Sally Robertson – Parham Ganchi – Amy Dailey – Brian Tourville – Mark Jeffrey Johnson – Josie Dempsey – Caryn Schmitt – Pamela Hayden – Emily Perryman – Allison Corbett – Richard Stone – Lauren Vaught of Edible Musings – Erin Hastey – Sean Owens – Sagar Naik – Erika Piedra – Danielle Roberts – Michael Leuchten – Sarah Johnson – Katharine Floyd – Meryl Fury – for your generous support of the podcast.
Disclosure
This post may contain amazon affiliate links. I may receive compensation from your actions on such links. It don't cost you a dime, tho.